AD SPACE AVAILABLE
Links  | globalsecuritynews.org | fbinewsreview.org | trumpinvestigations.org | worldnewsandtimes.org| world-web-news.com | wwtimes.com | russia-news.org | Posts on G+ | News in Photos | VIDEO NEWS | Audio and Video Mix | The Brooklyn News | The Brooklyn Bridge | Puerto Rico News | News and Times 
____________________________________
Mike Nova's Shared NewsLinks
Opinion | The President's Congressional Lap Dogs
---
During that dark chapter of American history, Senator Joseph McCarthy abused the awesome powers won during Teapot Dome to smear hundreds of American servicemen, civil servants and ordinary citizens through secret proceedings, selective leaks and crass bullying. He also branded those who invoked their constitutional rights not to testify as "Fifth Amendment Communists." These disgraceful tactics ended in McCarthy's own disgrace after he was censured by the Senate in 1954.
McCarthy would cheer the methods of today's Republicans on the House Judiciary Committee. They have conducted much of their business through so-called confidential interviews and depositions that are not public, binding witnesses to silence while lawmakers leak selectively from the testimony.
Republicans have used this practice to wreck reputations and careers. They have gratuitously exposed the private lives of dedicated civil servants. They have deprived Americans of some of the nation's most dogged, experienced crime fighters, falsely accusing whistle-blowers of criminal wrongdoing and mocking their invocation of constitutional rights.
A senior F.B.I. lawyer, Lisa Page, was forced to resign after being pilloried by House Republicans. A senior F.B.I. counterintelligence agent, Peter Strzok, was fired for his texts with Ms. Page, but not before enduring crude questioning about his personal life by a Republican congressman, Louie Gohmert. Committee attacks on Bruce Ohr led to his removal as associate deputy attorney general. His wife, Nellie, a former contractor for us, was subjected to the misogyny of the president.
Finally, there is the constant pleas from Mr. Trump and his allies on the Hill for criminal investigations of those who have tried to raise the alarm about Russia. The low: Senators Charles Grassley and Lindsey Graham referring Mr. Steele to the Justice Department to investigate if he "lied" to the F.B.I., a false allegation made to discredit a long-valued bureau source.
One of the most astonishing recent examples of the House Judiciary Committee's character assassination involves Republican leaks to conservative news outlets of the closed-door testimony of James Baker, who was the F.B.I.'s general counsel from 2014 to December 2017. If reports based on those leaks are to be believed, Mr. Baker testified that a former senior Justice Department attorney came to him weeks before the 2016 election with information regarding possible Russian efforts to collude with the Trump campaign.
In other words, a sworn officer of the court reported a possible crime in progress to another sworn officer of the court, knowing full well that to do so falsely is a crime. But Republicans assert that his information should be rejected merely because that former Justice Department official had gone to work for Democrats.
'Whitey' Bulger killed with a 'lock-in-the-sock,' mafia hitman eyed, officials say
| | |
| --- | --- |
| | mikenova shared this story from News / MN's FBI – Whitey Bulger, FBI Informants, and Prison Murders Board. |
---
SELECTED POSTS: "WORSE THAN SHARKS…" – 10:01 AM 11/1/2018 | FBI News Review
---
SELECTED POSTS: "WORSE THAN SHARKS…"
Investigate the investigators! 
Save America! 
The Showboats – By Michael Novakhov – GS
showboat | theatre | Britannica.com – <a href="https://www.britannica.com/art/showboat-theatre" rel="nofollow">https://www.britannica.com/art/showboat-theatre</a> – showboat: Floating theatre that tied up at towns along the waterways of the southern and midwestern United States, especially along the Mississippi and Ohio …
Michael Novakhov – In My Opinion
Michael Novakhov – Opinions, thoughts, reflections, hypotheses – The Web World Times – webworldtimes.com: News, Reviews, Analysis, Opinions – The Web – News and Information Service: We do not sell the opinions, we share them.
___________________
Editorials | The Showboats – By Michael Novakhov | Opinions and Editorials
Selected Editorials | Opinions Review | FBI News Review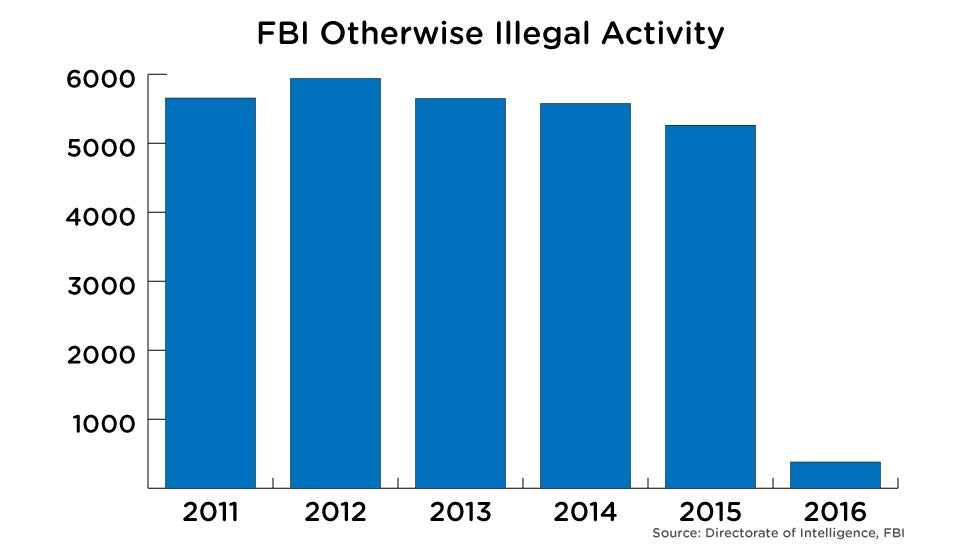 See also: Trump Investigations Review – October 2017: The Showboats and The CyberWars | The Russian Trolls, Real and Virtual: Why didn't the FBI see all of this?! | The Profile Of Mass Shooter and The Neuro-Psychological ("Psychotronic") Manipulation Of Voting Behaviors Online
   
The Showboats
Their first and foremost concern is to manage their own publicity and to present themselves as the "heroes" to the American public, while, in fact, they are at the roots of the problem. And they are just as slow, flashy, exhibitionistic, inefficient, outdated, and ridiculous. The FBI's incompetent, red neck, dim-wit nincompoops are not able to protect the country. Some people call them the 'caps", others the "feds" or the "g-men". They should be called The Showboats, to use a surprisingly astute term and definition by Mr. Trump, although without necessarily agreeing with him on Mr. Comey and his firing. Comey, in my humble, outsider's opinion, and on the basis of the press reports, is a very good and moral man. In retrospect, and in the view of what has transpired, (and we still know quite a little of it yet), the issue of his efficiency as the FBI Director might be posed, and this feature of his performance might be questioned. However, to be fair, the efficiency of the organization is not the direct translation of the qualities of its Director, it is much more complex and more "multifactorial", it depends on many, and often times, conflicting factors. 
Introduce the legislation forbidding the FBI to manage their own publicity and to engage in self-promotion, self-advertising, and self-entertainment. They just have to do their job and to do it well and properly. We do not need "heroes" for this, or more correctly, the psychopaths in heroes' clothes, of whom there are plenty, among both the agents and their "darling" informants, who manipulate the Bureau any which way they wish. This is "a first step if the FBI is to be transformed into the first-rate crime fighting organization it professes to be rather the 
They did also become a "state within the state", an organization built on the mafia "family and brotherhood" principles and structure, and the "American KGB", with the main difference of lacking their adversaries' and infiltrators' efficiency, while sharing the same skills and the same tools of the trade, like the infamous "COINTELPRO", for example. It is hard to know who of them excelled whom in these self-serving games of the village idiots, in these deliberate games and roles of the half-demented "local yokels". And it is also hard to know, who was the real author of this approach: one of the Soviet sadistic Berias or J. Edgar Hoover himself, who was so eager to learn from his Soviet counterparts. Stalinism is both pervasive and perverse. Hoover bragged that he "sponsored the Communist Party USA" (did he mean allowing the money transfers from the USSR?) because he "wanted to see what they will do". And also, apparently, to use this information at the convenient moments for self-and-Bureau promotion and self-advertising, which apparently, were for him the thing inseparable: him and the Bureau. They were married to the grave in this perverse, homophobic, latently homosexual union. 
FBI have the rich and very questionable history and origins, and it shows. The issues of the long-standing hostile efforts at infiltration and penetration are the part, and the very important one, of the FBI's problems. 
Investigate the investigators! Save America! Reform the FBI now!
Michael Novakhov
7.12.17 
Apparently, there is a need for the broadly based, public, objective measures and measurements of the FBI Performance. The Law Enforcement needs them no less than industries, and maybe more, much more. – 10.31.17
Updated on 10.31-23-14.17
__________________________
Links to Sources and References
After using computers at the FBI to download naked photos of women and talking for months with a foreign national, an FBI agent stayed …
After using computers at the FBI to download naked photos of women and talking for months with a foreign national, an FBI agent stayed employed for years—and wasn't even disciplined.
The case is one in an ongoing probe by Department of Justice that found "systemic" misconduct problems at the FBI where the bureau was not reporting "high-risk security concerns" made against agents, according to a memo released Tuesday. 
___________________________
12.11.17 – The F.B.I. Director Christopher Wrays testimony to the House Judiciary Committee last week suggests that he has joined the Justice Department effort to stop the public from learning about the bureaus role in the 2016 election, he avoided answering questions about the alleged bias of the top F.B.I. agent, and former member of Muellersteam, Peter Strzok, and dismissed questions about surveillance warrants that may have been obtained to spy on the Trump campaign. The Wall Street Journal editorial board writes.
Security – Google Search
---
Security – Google Search
---
Security – Google Search
---
se·cu·ri·ty
noun
noun: security; plural noun: securities
1.

the state of being free from danger or threat.

"the system is designed to provide maximum security against toxic spills"

the safety of a state or organization against criminal activity such as terrorism, theft, or espionage.

"a matter of national security"

synonyms:

safety

, freedom from danger, 

protection

, invulnerability

"the security of the nation's citizens"

antonyms:

vulnerability

, 

danger

procedures followed or measures taken to ensure the safety of a state or organization.

"amid tight security the presidents met in the Colombian resort"

synonyms:
safety measures, safeguards, 

surveillance

, 

defense

, 

protection

"security at the court was tight"

the state of feeling safe, stable, and free from fear or anxiety.

"this man could give the emotional security she needed"

synonyms:
peace of mind, feeling of safety, 

stability

, 

certainty

, 

happiness

, 

confidence

"he could give her the security she needed"

2.

a private police force that guards a building, campus, park, etc.
Intelligence Work – Google Search
---
Intelligence Work – Google Search
---
(CNN) Two Chinese intelligence officers have been charged by the United … Two Chinese nationals working for the company, Tian Xi and Gu …
Business Insider
–
Oct 26, 2018
The military is looking into using more artificial intelligence for its defense, as the Chinese government has set goals in surpassing the U.S. …
M.N.: Investigate FBI for being "Obamized" by Obama, in all respects. – 7:29 AM 11/1/2018 – The News and Times
---
7:08 AM 11/1/2018 – Long Post: "Meadows: Investigate FBI for being 'weaponized' by Obama". | M.N.: Investigate FBI for being "Obamized" by Obama, in all respects. | FBI News Review
---
7:08 AM 11/1/2018 – Long Post: "Meadows: Investigate FBI for being 'weaponized' by Obama". | M.N.: Investigate FBI for being "Obamized" by Obama, in all respects. 
This is the big, absolutely unexplored and unaddressed, and quite painful subject. It must be investigated, in all the possible respects and implications also, and this phenomenon (non-doubtful?) has to be studied. 
There is no need for the "Obama's FBI" or "Trump's FBI". There is a tremendous need for the US Domestic Intelligence Service, be it the FBI or any other (competition is the the engine of perfection), which is healthy and well functioning. It does not appear that presently the current FBI fits these criteria. 
___________________________
In Brief – Saved Stories
Saved Stories – None
Meadows: Investigate FBI for being 'weaponized' by Obama – WND.com

WND.com

Meadows: Investigate FBI for being 'weaponized' by Obama <a href="http://WND.com" rel="nofollow">WND.com</a>

WND reported only months ago that Bruce Ohr, a former top Justice Department official at the center of the anti-Trump dossier 

scandal

, confirmed the 

FBI

 was aware when it submitted the dossier as evidence to obtain a warrant to spy on the Trump 

…
FBI agent's account of kidnap victim's death not backed by evidence: police
(Reuters) – The account an FBI agent who said he accidentally shot and killed a kidnap victim during a raid in January meant to rescue him is not …
FactChecking Trump's Twitter 'Truth' – FactCheck.org

FactCheck.org

FactChecking Trump's Twitter 'Truth' <a href="http://FactCheck.org" rel="nofollow">FactCheck.org</a>

Twice in two days, Trump falsely tweeted that acting FBI Director 

Andrew McCabe's

 wife received $700,000 in campaign donations from Hillary Clinton. This was one of those tweets. The facts: For the November 2015 election, Jill McCabe's campaign 

…and more »
National Archives releases draft indictment of Richard Nixon amid Mueller probe – CNN
Conspiracy theorist becomes key figure as Mueller builds case – ABC News
Arizona man charged in FBI sting allegedly built bombs in Las Vegas
Finally, investigators say Ahmad, the confidential source and two undercover FBI agents traveled from Tucson in late April 2017 to a condominium in …
Fact check: Is Trump's Twitter 'truth' false? – WUSA9.com

WUSA9.com

Fact check: Is Trump's Twitter 'truth' false? <a href="http://WUSA9.com" rel="nofollow">WUSA9.com</a>

Twice in two days, Trump falsely tweeted that acting FBI Director 

Andrew McCabe's

 wife received $700,000 in campaign donations from Hillary Clinton. This was one of those tweets. The facts: For the November 2015 election, Jill McCabe's campaign 

…and more »
Investigate FBI for being 'weaponized' by Obama
---
Bruce Ohr and Christopher Steele
The words "FBI investigation" have struck terror in the heart of many a wrong-doer over the years.
Now, however, it could mean an investigation ofthe FBI.
Specifically, whether its interaction with the secret court that must approve surveillance operations constituted illegal acts.
The chairman of the House Freedom Caucus, Rep. Mark Meadows, R-N.C., is asking the head of the Foreign Intelligence Surveillance Court to determine whether the FBI engaged in misconduct, such as lying, to surveil members of President Trump's 2016 campaign.
"As the Presiding Judge of the FISC … you are privy to information which could potentially verify or contradict our understanding of abuses of the FISA process," he wrote to Judge Rosemay Collyer.
"Ultimately, to protect the integrity of the process, we believe such an investigation is necessary," he said.
"We write to encourage you to investigate the possibility FISA has recently been weaponized for political means."
The court issued warrants several times to spy on Trump campaign volunteer Carter Page.
But the House Intelligence Committee found that the FBI and the Justice Department used the so-called "dossier" of unsubstantiated opposition research as primary evidence to obtain the warrant.
The dossier was created by an ex-British spy on the payroll of a company funded by Hillary Clinton's campaign.
Meadows is on a congressional task force investigating the FBI review of "possible collusion" between the campaign and Russia.
No evidence of collusion has been found, and the only convictions that have come from Robert Mueller's special counsel's office have been on procedural counts.
Daily Caller News Foundation reported Republicans so far are focusing on the FBI's requests for four FISA warrants against Page issued from October 2016 to June 2017.
To obtain the warrants, the FBI was required to provide probable cause that the target of the warrant was acting as an agent of a foreign power.
In his letter to Collyer, Meadows said the dossier contained "hearsay evidence" and other Republicans have noted that much of its contents were unverified at the time the FBI cited it in its FISA applications.
The dossier's author, Christopher Steele, claimed Page met secretly with two sanctioned Russians in 2016 and was the Trump campaign's "back channel to the Kremlin."
No evidence has been made public that supports the accusations.
Meadows wrote: "Over the course of our congressional task force's review into certain investigative and prosecutorial decisions made by the FBI and broader Department of Justice surrounding the 2016 elections, concerns have mounted related to the veracity of information presented before the FISC."
Part of the problem is that the FBI concealed from the FISA court the fact that the dossier was paid for by the Democratic National Committee and Clinton's campaign.
Meadows said the obvious concern is that the court "may not have lived up to the Constitution's protections against unreasonable searches and seizures."
WND reported in August that Bruce Ohr, a former top Justice Department official at the center of the anti-Trump dossier scandal, confirmed the FBI was aware when it submitted the dossier as evidence that Steele was biased against Trump and that Ohr's wife worked for the company that produced it.
But that information was withheld from the FISA court.
Attorney General Jeff Sessions already confirmed earlier this year that the DOJ was looking into whether the FBI provided all relevant facts to the FISA court.
At the time, he said, "Let me tell you, every FISA warrant based on facts submitted to that court have to be accurate."
Michael German | Brennan Center for Justice
---
Michael German is a fellow with the Brennan Center for Justice's Liberty and National Security Program, which seeks to ensure that our government respects human rights and fundamental freedoms in conducting the fight against terrorism. His work focuses on law enforcement and intelligence oversight and reform. Prior to joining the Brennan Center, Mr. German served as the policy counsel for national security and privacy for the American Civil Liberties Union Washington Legislative Office.
A sixteen-year veteran of federal law enforcement, Mr. German served as a special agent with the Federal Bureau of Investigation, where he specialized in domestic terrorism and covert operations. As an undercover agent, German twice infiltrated extremist groups using constitutionally sound law enforcement techniques. These operations successfully prevented terrorist attacks by winning criminal convictions against terrorists. He also served as a counterterrorism instructor at the FBI National Academy. There, he taught courses on extremism in democratic societies and developed a graduate-level training program for state, local and international law enforcement officers.
Mr. German left the FBI in 2004 after reporting continuing deficiencies in FBI counterterrorism operations to Congress. He began lecturing on counterterrorism and intelligence matters and served as an adjunct professor for Law Enforcement and Terrorism at the National Defense University. He joined the ACLU Washington Legislative Office staff in 2006.  Mr. German is the author of scholarly articles including "Squaring the Error," published by the Strategic Studies Institute of the U.S. Army War College and "Trying Enemy Combatants in Civilian Courts," published in the George Washington Law Review. His first book, Thinking Like a Terrorist: Insights of a Former FBI Undercover Agent, was published in 2007. Mr. German currently serves on the Constitution Project's Liberty and Security Committee and is a Senior Fellow with <a href="http://GlobalSecurity.org" rel="nofollow">GlobalSecurity.org</a>. Mr. German graduated from the Northwestern University Law School, and graduated cum laude from Wake Forest University with a B.A. in Philosophy.
The Neo-Nazi Fight Club Named In The Charlottesville Arrests Is On The "Cutting Edge" Of Peddling White Supremacy
---
Four members of the California-based Rise Above Movement were arrested Tuesday for inciting violence in Charlottesville.

Posted on October 2, 2018, at 9:09 p.m. ET
Federal authorities on Tuesday arrested four members of the Rise Above Movement for their roles in the violence at the Unite the Right rally in Charlottesville, Virginia, last year, and in doing so, shed more light on a militant group that experts say is a new brand of white supremacy.
The group, known as RAM, prides itself on operating like a neo-Nazi Fight Club, training and priming its members to incite violence at rallies, while spreading extremist ideologies through social media channels and a clothing company.
"It's the cutting edge of white supremacy right now," Heidi Beirich, who helps track hate groups for the Southern Poverty Law Center, told BuzzFeed News.
Based in Southern California, RAM has been suspended on some social platforms but has been operating in the open since rebranding in 2017 as it recruits more members to focus on its mission of eradicating Jews, Muslims, and immigrants.
The men arrested on Tuesday were charged with violating the federal riots statute when they engaged in violence at the Unite the Right rally in Charlottesville, in which one counterprotester was killed. And featured extensively in the criminal complaint is information the FBI gathered on RAM from the internet, including a "publicly viewable Twitter page" and "photos of themselves posing shirtless and wearing skull half masks."
"Modern society fosters weak men, addicts, and apathy," reads a screenshot from RAM's now-defunct Twitter page. "We want to rise above all of today's destructive culture and see the rebirth of our people, strong in mental and physical capacities as our forefathers were."
Although its Instagram and Twitter accounts have been suspended, the group is still active on other channels like Vimeo and YouTube, where it has close to 2,300 subscribers, as well as Gab, a messaging platform popular in the alt-right world.
In social posts and promotional videos, the group highlights its dedication to "clean living," training hard, and preserving a pure European identity. With American flag bandannas tied around their faces, young white men are seen boxing, doing sit-ups, and promoting their "nationalist" clothing style.
For months, RAM used Instagram to promote its apparel company, Right Brand Clothing, garnering more than 2,000 followers before the platform pulled its account in August, HuffPost reported. The Right Brand website, however, is still active and is currently promoting its fall 2018 outerwear collection.
Last year, the organization boasted of having more than 50 members, according to a ProPublica report,but hate group monitors say it has attracted more followers due to its "real-world recruitment" tactics.
"They definitely have more chapters than they did a year ago," Beirich said. "Their connection to MMA fighting, aggressiveness, the clothing brand, this stuff really stands out to young men in a way that the Richard Spencers do not anymore."
Richard Spencer helped organize last year's Unite the Right rally but did not attend the anniversary event this year, where a small group of white nationalists were overrun by counterprotesters.
But experts say what is concerning about groups like RAM is how they are funneling and packaging hatred and extremist ideologies into a lifestyle and social media–promoted brand. Using things like group workouts and $50 sweatshirts, white supremacists can gather and rep themselves "out on the streets in everyday life, and that's really attractive," Beirich said.
And law enforcement is not doing anything to stop it, Michael German, a former FBI agent who went undercover to expose Nazi skinhead gangs and militia organizations, told BuzzFeed News. He is now a fellow at the Brennan Center for Justice.
"It is very troubling how blatant they are making their mission of violence and law enforcement still does not take action," German said. "Back in the '90s, we had to go undercover to get the true statements coming from their mouths about what their intentions are, but today they are public."
RAM members have also taken several trips to Europe, one as recently as September, to connect with white nationalists in countries like Ukraine and Germany and compete in fascist MMA tournaments.
"They went on an international tour even though many of them are convicted felons," German said. "It's hard for me to understand why we are not looking at them as an international terrorist organization. The fact that they are associating with nationalist groups around the world should be very troubling to counterterrorism officials, but it does not seem to be."
Months before RAM members attended the first Unite the Right rally, they incited violence at several other demonstrations in California. In March, the group first bubbled into the national consciousness at a "Make America Great Again" rally in Huntington Beach, where young men wearing skull masks beat several reporters and counterprotesters as Donald Trump supporters marched by and cheered them on.
A few weeks later, about a dozen members traveled up north to Berkeley for another far-right rally. When counterprotesters showed up, video shows how the far-right fight club homed in and attacked, punching and kicking the demonstrators as they lay wriggling on the ground.
Photos show Thomas Walter Gillen, who was arrested for his involvement in Charlottesville, with his fists taped "in the manner of boxers or MMA style fighters … in an apparent effort to prepare to engage in physical violence," the FBI said in an affidavit.
At an anti-Muslim march in San Bernardino in June, RAM members broke through police blockades, ran across the street to where counterprotesters were demonstrating, and began beating them.
One of the leaders, Benjamin Daley, who was among those arrested Tuesday, boasted about the attacks in a video.
But despite RAM's well-documented violence, critics say authorities haven't done enough to go after the white supremacist organization or its members.
"These are not people who have come out of nowhere," German said. "They usually have long criminal records and these are people police know about. How they have been able to travel freely around the country without police doing anything is shocking."
In the coastal Los Angeles suburb Redondo Beach, police say they have not had any involvement with the organization, despite Daley and Gillen having lived there.
"We have come across neo-Nazis every so often, but it's not like we have a huge problem or are getting calls about them," officer Shawn Freeman told BuzzFeed News. "We are more aware of their activities now, though, because of social media."
michael german fbi twitter – Google Search
---
Wednesday briefing: Trump-Russia – FBI alerted over bid to smear Mueller | World news
---
Top story: Emails say woman was solicited to lie
Hello, it's Warren Murray presenting the news to help you get woke.
The FBI has been asked to investigate whether a hoaxer offered women money to make false allegations of inappropriate behaviour against Robert Mueller, who is investigating Russia's interference in the 2016 US election.
An email sent to journalists was claimed to be from a woman who worked with Mueller at a law firm in the 1970s. She was offered $30,000 and other benefits to make false allegations. Mueller was in fact "always very polite to me, and was never inappropriate", the email said. It suggested the man behind the scheme was Jack Burkman – a rightwing talk radio host who has pushed discredited conspiracy theories and claimed to know of similar allegations about Mueller. Burkman raised money to help pay the legal fees of Rick Gates – Donald Trump's former deputy campaign chairman, who has pleaded guilty as a result of Mueller's investigations. Trump and some Republicans in Congress have sought to undermine Mueller's investigation.
Meanwhile protests have greeted the president's visit to Pittsburgh in the wake of the synagogue shootings. Over loudspeakers, organisers accused Trump of emboldening "a growing white nationalist movement" with hateful speech towards minorities including Jews, African Americans, LGBTQ people and immigrants.
---
Asia Bibi case – Pakistan's supreme court has struck down the death sentence for blasphemy handed down to Christian woman Asia Bibi. Judges have been praised for braving threats of violence from Islamist groups over the case. The Christian farm labourer, a 47-year-old mother of three, was sentenced to hang for blasphemy in 2010. She had angered fellow Muslim farm workers by taking a sip of water from a cup she had fetched for them on a hot day.
When they demanded she convert to Islam, she refused, prompting a mob to later allege that she had insulted the prophet Mohammed. Paramilitary security forces have deployed across the capital in the past 24 hours, protecting the Judges Enclave and the diplomatic zone. About 300 police have been stationed to guard the supreme court.
---
Midweek catch-up – A satisfying hodgepodge of choicest trimmings from the kitchen cutting board of news …
> On the budget, the shadow chancellor, John McDonnell, says Labour won't oppose the higher earner tax cuts. An expert on NHS finances says the boost to its frontline services is "robbing Peter to pay Paul" because £1bn will be taken from other areas.
> Violent storms have continued to batter Italy, killing at least 11 people and flooding Venice including St Mark's Square and Basilica. France, meanwhile, has been hit by heavy snow that has caused chaos on the roads and power cuts.
> After buying House of Fraser, Sports Direct has scooped Evans Cycles out of administration as well. There are fears for more than 440 jobs at the bicycle chain with half its 62 stores facing potential closure.
> Police investigating the disappearance of Suzy Lamplugh in 1986 are excavating and dismantling a garage at a home once owned by the prime suspect's mother. Estate agent Lamplugh vanished after going to meet a client known only as Mr Kipper.
> Want to avoid Great British Bake-Off spoilers? Try setting your web browser to reject all cookies. (This does not constitute actual technical advice.) Anyway, somebody ended up winning and here's who. And here cooling on the windowsill is Lucy Mangan's review of the finale.
---
Twist in Ramadan rape case – The Oxford academic Tariq Ramadan, who is in French custody accused of rape, has admitted to having sexual relations with the two women involved – reversing his previous outright denials that such encounters took place. Text messages from one of the complainants' phones have been retrieved and published. Ramadan's lawyer insists the messages show the woman was consenting, and says the other woman also sent Ramadan texts of an explicit sexual nature that indicated her consent. Both women have told police they were forced into violent sex. A third woman, in Switzerland, has accused Ramadan of raping her in a Geneva hotel and a formal investigation has been opened. Ramadan's French defence said there had been no complaints against him in the UK where he is on a mutually agreed leave of absence from Oxford University.
---
Tick-a-box Brexit – Ministers might use a Commons trick to get their preferred version of Brexit through, campaigners for a second referendum fear. Instead of being able to put amendments, MPs could instead be offered a vote on "stand-alone consecutive motions" – the equivalent of multiple choice. The Labour MP Chris Leslie said ministers might use "a smorgasbord of resolutions" to "conveniently ignore the resolutions they don't like". The global rating agency Standard & Poor's is warning that a no-deal Brexit will mean rising unemployment, falling household incomes and an eventual recession for Britain. Brexit is biting into the high-end London property market, with half the apartments inside the converted brutalist Centre Point tower unsold. The developer is shelving them because of too many "detached from reality" lowball offers.
---
Kanye's eyes opened – Kanye West has announced his retirement from politics to spend more time on "being creative". The rapper says he got burned when his name was misused to promote the "Blexit" movement, which is telling black people not to vote for the Democrats. "My eyes are now wide open," said West, "and now realize I've been used to spread messages I don't believe in." During his bizarre visit to the White House recently, West commented: "You know, people expect that if you're black you have to be Democrat. I've had conversations that basically said that welfare is the reason why a lot of black people end up being Democrat." West has faced criticism for endorsing Donald Trump, whom critics say has emboldened the white nationalist movement.
Lunchtime read: Fox News' voice of reason
As a young reporter Shepard "Shep" Smith was covering the OJ Simpson trial in Los Angeles. Amid all the drama and hype, he reported frankly from the scene that "there really wasn't much going on in the trial that day, and so I just gave some background news and told the producers I didn't need much time". Roger Ailes, who was setting up Fox News, thought it was brilliant and immediately recruited him.
Telling it like it is has always been part of Smith's repertoire. And despite working for what he has called "the craziest conservative network on Earth" – Donald Trump's favourite channel, no less – Smith has become a standard-bearer for skewering the conspiracies of the Trump era. This week, a clip of him debunking the Honduran migrant "human caravan" went viral. "Tomorrow is one week before the midterm election, which is what all of this is about," he orated, from his weekly afternoon show, Shepard Smith Reporting. "There is no invasion. No one is coming to get you. There's nothing at all to worry about … We're America. We can handle it." Loyal hyper-partisan fans of Fox News hate him, but this year Shep signed up until at least 2021: "I wonder, if I stopped delivering the facts, what would go in its place."
Sport
Eddie Jones has omitted Mike Brown, Ben Morgan and Michael Rhodes from his England squad to face South Africa on Saturday, with Courtney Lawes also ruled out through injury. The Tottenham manager, Mauricio Pochettino, is finding his one-shot managerial career tied inexorably to a construction project hatched and launched more than 10 years ago while he was studying for his coaching badges, writes Barney Ronay.
Geraint Thomas has told Donald McRae in a wide-ranging interview that in an ideal world his Sky teammate Chris Froome would ride for him, but the Tour de France winner knows "that's not possible". Simone Biles is now an 11-time world champion after overcoming a kidney stone to lead the USA women to team gold at the World Gymnastics Championships in Doha. And Al-Jazeera's second cricket expose prompted a slanging match with authorities, though the question should be not whether spot-fixing exists but who is doing it and how often, writes Andy Bull.
Business
The strains of a trade war with the US are starting to show on the Chinese economy as manufacturing activity slumped to a two-year low and the yuan slid again against the greenback. One analyst said the data masked a worse situation on the ground in China as the authorities tried to avoid a "financial blow-up". The news did not impact stock markets in Asia where traders expect more stimulus. The FTSE100 is set to rise 0.5% this morning but there has been more pain for the pound which is buying $1.27 and €1.124.
The papers
The Guardian leads with S&P's warning of a no-deal Brexit recession, and also covers Trump threatening to end migrant babies' right to citizenship. "Must do better" is teachers' verdict on the budget according to the Mirror, which says they are angry the chancellor has fobbed them off with cash for "little extras" but failed to deliver solid long-term funding. "Fears over Brexit lead to rush for Irish passports" says the Times (didn't we all do that story ages ago?).
"War veteran goes on hunger strike", says the Express, which explains it's about a lack of mental health care for returned Falklands soldiers. The Telegraph says there has been a "Cover-up after UCL stem cell deaths" with scientists failing to disclose the fate of two patients who died in trials. The Mail has "9/11 terrorist back on the streets … and treated like a hero": Mounir el-Motassadeq, who was tried and jailed in Germany for helping the New York attackers, has returned to his home country of Morocco after being released early. The Financial Times reports "Brussels tells traders it will not slam the door on City clearing" which comes as a relief no doubt.
Sign up
The Guardian morning briefing is delivered to thousands of inboxes bright and early every weekday. If you are not already receiving it by email, make sure to subscribe.
For more news: www.theguardian.com
Since you're here …
… we have a small favour to ask. More people are reading The Guardian's independent, investigative journalism than ever but advertising revenues across the media are falling fast. And unlike many news organisations, we haven't put up a paywall – we want to keep our reporting as open as we can. So you can see why we need to ask for your help.
The Guardian is editorially independent, meaning we set our own agenda. Our journalism is free from commercial bias and not influenced by billionaire owners, politicians or shareholders. No one edits our editor. No one steers our opinion. This is important because it enables us to give a voice to the voiceless, challenge the powerful and hold them to account. It's what makes us different to so many others in the media, at a time when factual, honest reporting is critical.
If everyone who reads our reporting, who likes it, helps to support it, our future would be much more secure. For as little as $1, you can support the Guardian – and it only takes a minute. Thank you.
Pages | Review In Brief
---
Bike with Mike! | <a href="http://fbinewsreview.org" rel="nofollow">fbinewsreview.org</a> | Investigate the investigators! Save America! Reform the FBI now! | News, Reviews, Analysis, Opinions
The FBI News Review and Updates
---
A Woman Claimed a GOP Lobbyist Was Paying for Fake Allegations Against Robert Mueller. Does She Even Exist? – Mother Jones
---
Special Counsel Robert Mueller J. Scott Applewhite/AP
Looking for news you can trust?
Subscribe to our free newsletters.
Special counsel Robert Mueller's office has asked the FBI to investigate allegations that shameless Republican self-promoter and conspiracy theorist Jack Burkman offered an unnamed woman tens of thousands of dollars to falsely accuse Mueller of sexual misconduct. That much is true. The Atlantic reported it, and Peter Carr, a spokesman for Mueller's office, confirmed in a statement, "When we learned last week of allegations that women were offered money to make false claims about the Special Counsel, we immediately referred the matter to the FBI for investigation."
But the story gets much more convoluted from there. There is no evidence that the unnamed woman accusing Burkman of soliciting false accusations actually exists. There's also reason to believe that the email "she" sent to multiple reporters about the alleged payoff scheme may have been designed to trick the media into reporting a made-up allegation against Burkman.
When Mother Jones asked Burkman about the anonymous woman, he said, "That's a person who doesn't exist." He added, "I know nothing of the email. I didn't send it. I didn't authorize anybody to send it." The unnamed woman in the Atlantic article sent her accusations to reporters including freelancers Scott Stedman and Yashar Ali and Hill Reporter's Ed and Brian Krassenstein, brothers who have gained large Twitter followings by attacking President Donald Trump. They all could find no evidence that Parsons is a real person.
Burkman is best known for his role in promoting conspiracy theories as part of his supposed effort to solve the murder of Seth Rich, a Democratic National Committee staffer who was killed in 2016 in what police identified as a mugging gone awry. Burkman has long gone to great lengths to get media attention—including calling for the NFL to ban gay players despite the fact that his brother is gay. Earlier this year, Kevin Doherty, one of Burkman's former Rich co-investigators, tricked Burkman into thinking he was an FBI official with dirt on then-deputy director Andrew McCabe. When Burkman followed his informant's instructions and went to a parking garage to pick up supposedly incriminating documents, Doherty allegedly shot Burkman and ran over Burkman and his dachshund, Jack Jr.
As Mother Jones reported last year, Burkman's claim that he is a top DC lobbyist is particularly misleading:
Burkman's lobbying record includes its own theatrics. When the Hill reported that his firm signed up 70 clients, Burkman admitted that his desire to be "squeaky clean" may have led him to register more clients than he needed to. Two clients I spoke with said they paid Burkman less than the amount he reported to the government, and a similar discrepancy involving a third client appears in a court document. (Burkman says he doesn't personally prepare the reports but tells everyone he works with to be "100 percent accurate.")

Few of his clients have worked with a Washington lobbyist before. Desert Lakes University, which like many of Burkman's clients lacks a working phone number, boasts on its Facebook page that it provides "education for individuals to prepare them for the future without charging the for tuition [sic]." Desert Lakes' website went offline several years ago. Burkman calls the school a startup. Another client, the Black Moon Corporation, hopes to build a repository of genetic material akin to the library of Alexandria inside a crater on the moon.
It is unclear what Burkman is up to with his latest stunt. Burkman says that a woman—a real woman—will accuse Mueller of sexual assault at a press conference Burkman is hosting on Thursday at a hotel outside Washington. Earlier this year, he told reporters that someone would come forward in person, at the same hotel, with evidence that the government had killed Rich. Instead, a man with an incoherent story made the accusation on speakerphone. There's no reason to think Thursday's press conference will turn out any better.
In his statement, Carr, the special counsel spokesman, referred Mother Jones to the Hill Reporter story, which he called "a good representation of the background to the allegations." That story lays out a case for why the Lorraine Parsons email appears to be a hoax.
After the Krassensteins received the Parsons email and called the number "she" provided, they soon received a text stating, "You're in over your head…. Drop this." A man who said he was calling from a company called Surefire Intelligence soon told Hill Reporter to stop contacting the woman as well.
Jennifer Taub, an associate professor at Vermont Law School, received a similar email from Surefire Intelligence, The Atlantic reported later on Tuesday. "It's my understanding that you may have had some past encounters with Robert Mueller," the email stated. "I would like to discuss those encounters with you." The writer said he was investigating Mueller's past and offered to pay Taub for "references." But the sender did not appear to be offering to pay for false accusations, nor did he mention a Burkman connection. Burkman denies offering anyone money to falsely attack Mueller.
Burkman told Hill Reporter that Jacob Wohl, a 20-year-old Trump supporter with a large Twitter following, runs Surefire Intelligence, adding that the company does a "lot of good research." Wohl denied knowing anything about Surefire. The Krassensteins later found internet source code that clearly connected Wohl to the company.
Surefire Intelligence appeared to ask Burkman earlier this month for $4,000 for "Operation Hellfire," according to an invoice Burkman sent to Hill Reporter. Burkman declined to comment on his relationship with Wohl when we spoke. He would only say that any invoice he did send was for "investigative" services.
Burkman said he didn't know whether the Parsons email was a hoax, but he seemed to relish the idea that it might cause journalists to fall for a trap. In that case, he said, "the only thing that would highlight were the pathetically low journalistic standards. That's almost like—if that's true—what Project Veritas does. You're letting them walk into it." He later said that anything that highlighted "the extremely low standards of the establishment media is something I would love to do."
Regardless of the story behind the email, Burkman has achieved his longtime goal of getting more attention. He told me he had just gotten off the phone with The New Yorker's Jane Mayer, who tweetedthat everything about the Parsons story "seems fishier than a tuna sandwich" and that the whole episode is "just a stupid hoax." (Mother Jones has not confirmed that Mayer spoke to Burkman.)
Burkman seemed happy to be in the spotlight. "Well, hey," he said. "We'll take it. Maybe it will get me more followers."
bellingcat – The Unintelligent Design of SureFire Intelligence
---
On October 30th, the far-right site Gateway Pundit published documents alleging that Robert Mueller, who is heading up the investigation into foreign interference in the 2016 U.S. presidential elections, sexually assaulted a woman in 2010. The firm that produced this "investigation" was quickly revealed to be SureFire Intelligence, which has a tiny digital footprint prior to the Mueller allegations.
Jacob Wohl, a 20-year-old conservative activist who is most well known for his reports from "hipster coffee shops in downtown LA" about how Trump is secretly popular among young liberals, tweeted about the allegations against Mueller a day before they surfaced on Gateway Pundit, which he also writes for.
DNS Ties
The "intelligence firm" that prepared the allegation, SureFire Intelligence, was linked to Wohl due to DNS registration records saved on CuteStat.com. These records show that someone using the email <a href="mailto:jacob.wohl@nexmanagement.com">jacob.wohl@nexmanagement.com</a> was involved with the domain registration for <a href="http://surefireintelligence.com">surefireintelligence.com</a>.
Jacob Wohl previously worked at Nex Management, as is clear from their account tweeting a photograph of him with Trump, naming him as "CEO".
A SureFire Miss
The "intelligence" firm itself seems legitimate at first glance, with over a dozen employees working there according to LinkedIn, a somewhat professional-looking website at surefireintelligence.com, a Twitter page, and a few posts on Medium [note: deleted, archived here] referencing it. However, under any actual scrutiny, all of these facades fall apart.
When searching for the various employees who list their employment as SureFire Intelligence, nearly all of them use stolen profile photographs. In particular, many of these photographs use the sepia-toned filter that was likely used to disrupt reverse image search algorithms.
Their "Tel Aviv Station Chief" uses a photograph of Israeli supermodel Bar Refaeli.
One of their "Investigators" from Boston uses a stock photograph with extra filters added on.
An LA-based "Private Investigator" at SureFire Intelligence bears a strong resemblance to Nick Hopper, a British model and photographer.
A woman who describes herself as the "Head of Government Relations" at SureFire Intelligence either does not exist, or is actually a stock photo model.
The "Deputy Director of Operations" at SureFire is also fake, unless he moonlights as a minister from Michigan.
Other "employees" at SureFire Intelligence also stole their profile pictures from others, but perhaps the most brazen is their Zurich-based "Financial Investigator" — Christoph Waltz.
Few, if any, of these profile photographs produced results when running a reverse Google Image search. However, Jacob Wohl, or whoever else created these LinkedIn profiles, was probably not aware that when they were plugged into Yandex Image Search — which is far more powerful with facial recognition — all of the LinkedIn photographs will bring back surefire results.
Update: The Medium user "Evan Goldman", who claimed to be an Israeli analyst specializing in writing on private intelligence, used a profile picture stolen from a model named Oran Katan, as discovered by Byron Kittle. "Goldman" wrote a glowing profile on SureFire Intelligence, claiming to visit their headquarters and speaking with their analysts. He deleted his Medium profile today, but his Twitter is still active [archive] as of this update.
'Whitey' Bulger killed at federal prison in West Virginia – The Boston Globe
---
Mueller Wants the FBI to Look at a Scheme to Discredit Him – The Atlantic
---
3:41 PM 10/30/2018 – Mueller asks FBI to investigate claims women were offered money to say he behaved inappropriately | Trump scores a win over Russia – Latest News Review | Global Security News
---
Chet Baker – Greatest Hits Vol 1 (FULL ALBUM) – YouTube
---
Chet Baker – Greatest Hits Vol 1 (FULL ALBUM)
News / MN's Articles – FBI Board: FBI Silent On Lab Results In Kremlin Foe's Suspected Poisoning https://t.co/c5SwS89JIq #fbi #feedly
---
FBI Silent On Lab Results In Kremlin Foe's Suspected Poisoning https://www.rferl.org/a/fbi-silent-on-lab-results-in-kremlin-foe-s-suspected-poisoning/29564152.html … #fbi #feedly

RFE/RL Exclusive: FBI Silent On Lab Results In Kremlin Foe's Suspected Poisoning

RFE/RL Exclusive: The FBI has refused to release laboratory results into the suspected poisoning of anti-Kremlin activist Vladimir Kara-Murza last year, frustrating his congressional supporters and…

rferl.org
 News / MN's Articles – FBI Board
FBI News Updates:The FBI News Review – By Michael Novakhov
---
Mike Nova has sent you a link to a blog:
Blog: FBI News Updates
Post: The FBI News Review – By Michael Novakhov
Link: https://fbinewsreview.blogspot.com/p/the-fbi-news-review-by-michael-novakhov.html
—
Powered by Blogger
https://www.blogger.com/