AD SPACE AVAILABLE
Links  | globalsecuritynews.org | fbinewsreview.org | trumpinvestigations.org | worldnewsandtimes.org| world-web-news.com | wwtimes.com | russia-news.org | Posts on G+ | News in Photos | VIDEO NEWS | Audio and Video Mix | The Brooklyn News | The Brooklyn Bridge | Puerto Rico News | News and Times 
____________________________________
Mike Nova's Shared NewsLinks
Germany AND Novichok – Google News: UK does NOT believe Saudi Arabia claims over Khashoggi death, warns Raab – Express.co.uk
---
По следам Сергея Скрипаля, российского шпиона, отравленного "Новичком" в Лондоне
---
Hurricane Michael unearths Florida shipwreck from 1899: report
---
Ships that washed ashore on an island near Florida's Panhandle during the 1899 Carrabelle hurricane were completely exposed by Hurricane Michael last week, according to the Tallahassee Democrat. Several 19th century ships were discovered in the wake of Michael on the west coast of Dog Island in the Gulf of Mexico.
Fifteen ships made land during the storm 119 year ago. It's unclear which of them were unearthed by Michael, the Democrat reported.
The Florida Department of State says the shipwreck is well-documented. But due to state resources being directed toward more urgent recovery efforts, there are no immediate plans for state archaeologists to visit the site.
Hurricane Michael unearths Florida shipwreck from 1899: report – NOLA.com
---
Atlanta-area police officer shot and killed during suspicious vehicle check
---
A police officer in Gwinnett County, Georgia, was shot and killed while answering a call about a suspicious vehicle on Saturday afternoon, according to a department spokesman.
Officer Antwan Toney, who had just turned 30, was responding with another officer to a call of possible marijuana use, said Jake Smith of the Gwinnett County Police Department.
"There was no particular red flags in this call," Smith said.
Toney was shot at from inside the suspect vehicle as soon as he approached the car in a parking lot at a middle school. He was hit one time. The other officer, returned fire and dragged Toney away, Smith said, and he died at a hospital.
The suspect's four-door black sedan sped away and crashed about a mile away. There were as many as four people inside the car, Smith said. There are no suspects in custody.
"They fled the scene and crashed without an officer in hot pursuit," Smith said.
Smith said it is unclear whether anyone in the suspect's car was hit or how many shots were fired.
Chief of Police Butch Ayers said investigators were talking to multiple "persons of interest."
"We have interviewed a few people about their involvement in this case. As of now, no one has been formally charged with any crimes," the department said in a news release.
Detectives were still processing evidence from the car and had engaged in some searches elsewhere, Smith said. Police are also looking at body camera video recorded by responding officers.
It is unclear whether there was police dash camera video of the event.
Police presence was heavy Saturday evening in neighborhoods a few miles east of Stone Mountain. A helicopter flew above the vicinity of the middle school.
Toney had been with the department for almost three years. Before he was an officer, he had been a security guard, police said.
Ayers said his Gwinett colleagues "recall a very jovial person who was dedicated to his job and dedicated to his community."
Toney was originally from Southern California.
Gwinnett County is in the metropolitan Atlanta area and has 920,000 residents. Toney's killing is the first line-of-duty death in the county since May 1993 when an officer was killed in a traffic accident.
Three officers were shot to death in April 1964.
Toney's death was the second fatal shooting of a law enforcement officer this week. North Carolina State Trooper Kevin K. Conner was killed Wednesday during a traffic stop near the border with South Carolina. A suspect was taken into custody.
Atlanta-Area Police Officer Shot and Killed During Suspicious Vehicle Check – FOX40
---
8:44 AM 10/21/2018 – Latest News | Global Security News
---
Russian officials celebrate 60th anti-Russian sanction, warn not to play with fire – Sanctions against Russia
---
Russian officials celebrate 60th anti-Russian sanction
Spokespeople for the Ministry for Foreign Affairs of the Russian Federation commented on the expansion of US sanctions against Russia because of the alleged interference in the 2016 presidential election. According to Russian officials, there is already a round number of anti-Russian restrictions.
"We continue watching the United States practicing sanctions against our country. It appears that it has turned into some kind of national fun there, because yesterday's anti-Russian measures have become the 60th since 2011," Deputy Foreign Minister Sergei Ryabkov said.
Ryabkov noted that Washington continues to introduce new sanctions because old ones bring no results.
"We can also see the excitement that has engulfed American politicians, many of whom, being prisoners to their beliefs of their own "exceptionalism," hope that they need to take a little bit more effort before they can start dictating their conditions to Russia," Ryabkov said.
"No one will succeed in this ever," the official continued. "Washington operators of the sanctions machine ought to get acquainted with the history of Russia, to stop the unnecessary fussing," he added. He also noted that the Americans "thoughtlessly rock global stability by escalating tensions in the Russian-American relations."
"It's stupid to play with fire, because it can become dangerous," the deputy head of the department said.
On September 29, Washington announced the imposition of sanctions on 27 physical and six legal entities from Russia, whom the US administration links with intelligence services and defense institutions. The sanctions were introduced as a response to Russia's alleged interference in the election of the American president in 2016.
In particular, the United States imposed sanctions on PMC Wagner, the St. Petersburg Agency for Internet Research (known as the "troll factory"), Evgeny Prigozhin's companies Concord Management and Consulting and Concord Catering. Prigozhin himself, who is dubbed as "Putin's chef," also appears on the sanctions list.
The list also includes alleged employees of the "troll factory" and employees of the Main Directorate of the General Staff of the Armed Forces of the Russian Federation accused of interfering in the 2017 presidential vote in the US: First Deputy Head of the GRU Vladimir Alekseev, Deputy Chief of the GRU Sergei Gizunov, GRU supervisor Igor Korobov, Deputy Chief of the GRU Igor Kostyukov.
The list of sanctioned companies includes Defense Ministry's logistics company Oboronlogistics, an aviation plant in Komsomolsk-on-Amur, MiG aircraft-building corporation and Tupolev aviation design bureau.
Also read:
US sanctions to kill Russian banks and sovereign debt
Sanctions and economic wafare. Let God take sides
Russia to deploy nuclear weapons in foreign countries in response to new sanctions
Russia's Patriarch Kirill Blames Istanbul Church For 'Schism' – RadioFreeEurope/RadioLiberty
---
German – New Abwehr Hypothesis of the Recent Troubles – Google Search
---
German – New Abwehr Hypothesis of the Recent Troubles – Google Search
---
German – New Abwehr Hypothesis of the Recent Troubles – Google Search
---
German – New Abwehr Hypothesis of the Recent Troubles – Google Search
---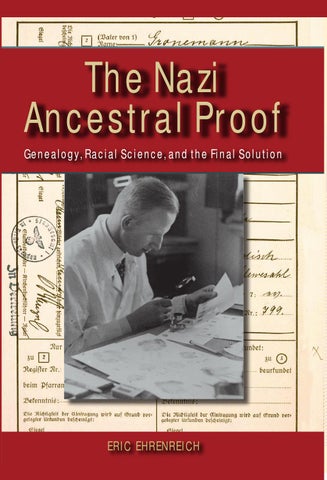 German – New Abwehr Hypothesis of the Recent Troubles – Google Search
---
German – New Abwehr Hypothesis of the Recent Troubles – Google Search
---
German – New Abwehr Hypothesis of the Recent Troubles – Google Search
---
German – New Abwehr Hypothesis of the Recent Troubles – Google Search
---
German – New Abwehr Hypothesis of the Recent Troubles – Google Search
---
German – New Abwehr Hypothesis of the Recent Troubles – Google Search
---
German – New Abwehr Hypothesis of the Recent Troubles – Google Search
---
German – New Abwehr Hypothesis of the Recent Troubles – Google Search
---
German – New Abwehr Hypothesis of the Recent Troubles – Google Search
---
German – New Abwehr Hypothesis of the Recent Troubles – Google Search
---
German – New Abwehr Hypothesis of the Recent Troubles – Google Search
---
German – New Abwehr Hypothesis of the Recent Troubles – Google Search
---